Browse the galleries to see what's available.
I'm regularly uploading new designs—so check back!
Send the Gift of Laughter with eCards!
We need to laugh more than ever today.
Laughter relieves the stress and anxiety we all feel. It is vital to our health and well-being.
Ecards are a quick and easy way to share a much-needed gift of laughter with friends and family.
An unexpected gift of laughter tells someone they are thought of and not alone.
Connection and community are essential to our collective well-being.
Reach out and send the gift of laughter to someone today!
WHAT'S SO GREAT ABOUT ECARDS?
Send Unlimited eCards!
Send as many eCards as often as you like.
Pre-Schedule!
Schedule in advance when your eCard is sent.
Never miss an occasion.
Send to Multiple People!
Send the same eCard to multiple friends
and family.
Give the gift of laughter to friends, family, and clients.
When they share laughter with others they will think of you!
Send invitations, announcements, and "Catch Up" messages to friends and family in a mass email.
Businesses. Sales People. Pet Care Professionals.
Send clients and prospects updates, appointment reminders, Thank you cards, and Evites.
Stand out from your competition with personalized eCards.
For Examples – Click to Preview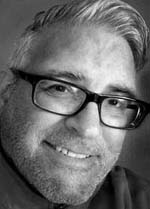 Graham Sale is a prolific artist, writer, author, and Pulitzer Prize-nominated political cartoonist. His familiar cartoons and illustrations have appeared in newspapers, books, magazines, advertisements, and on products for 40 years. He is the creator of Boneless Chuck, the doll character that is loved around the world.